TRedess steps up to DTT Medium Power at IBC 2016
Subtitulo:
Fourth series Medium Power is a new range of highly efficient, compact and flexible DVB-T/T2/ISDB-T Transmitters from 600 to 2400W.
Imagen: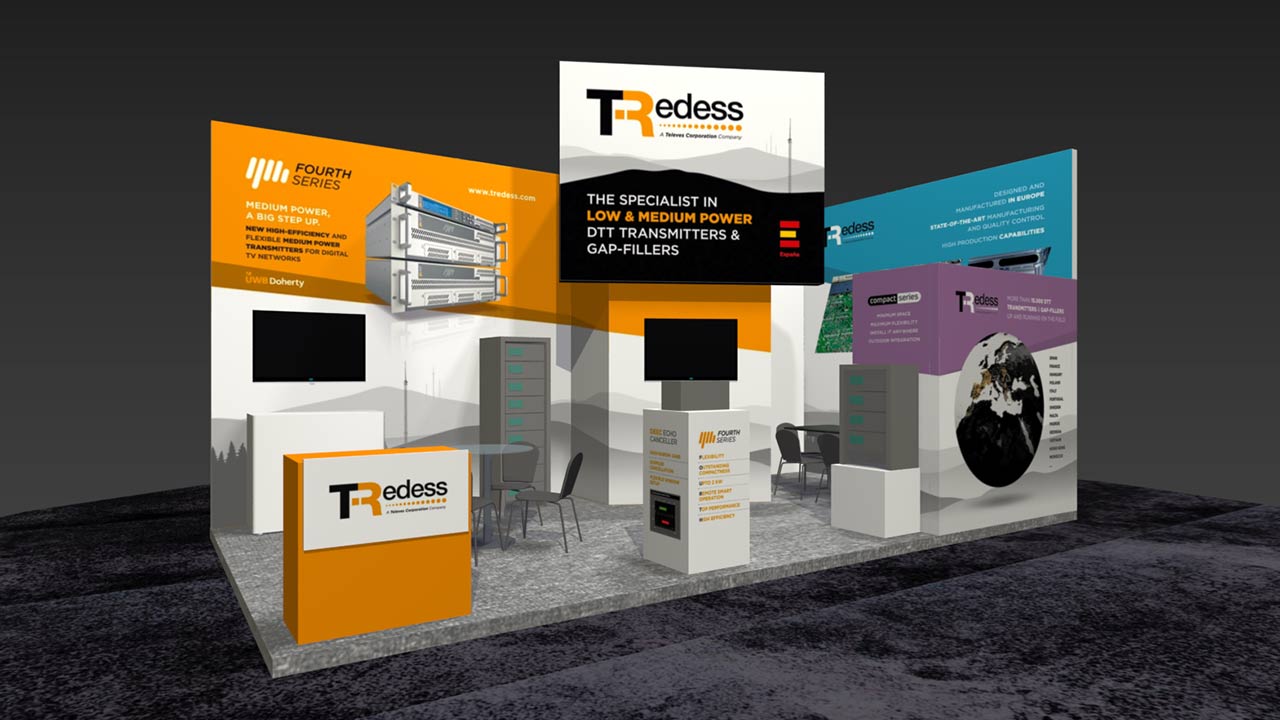 Texto:
Visit TRedess at Hall 8, Booth 8.D23 at IBC 2016 (09 to 13 September) to see and experience the key features of Fourth Series:
Flexibility.
Outstanding compactness.
Up to 2,4 kW.
Remote smart operation.
Top performance.
High efficiency.
Live demos will be available at our stand:
Fourth Series DTT TRANSMITTER 75W in 1HU
Fourth Series DTT GAP-FILLER 150W in 2HU, incorporating DEEC Doppler Enhanced Echo Canceller, the best echo canceller available in the market.
Complete System Integration examples will be displayed as well, including an Outdoor Compact Series System integration: an optimal solution for DTT remote low-power sites.
Compact Series is a low power Multichannel Solution for DTT networks, which is widely known and installed by leading DTT network operators worldwide.
After a consolidated experience as the European Specialist in DTT networks coverage extension, where TRedess has participated in major DTT rollout projects throughout Europe and abroad, supplying equipment to main DTT network operators, we take a major STEP UP in our portfolio with Fourth Series Medium Power, to provide our customers with top-quality and cost-efficient DTT medium power equipment.