Visit your specialist in LOW and MEDIUM power Transmitters for DTT
Subtitulo:
Please come to visit TRedess at IBC 2017, at RAI Amsterdam.
Imagen: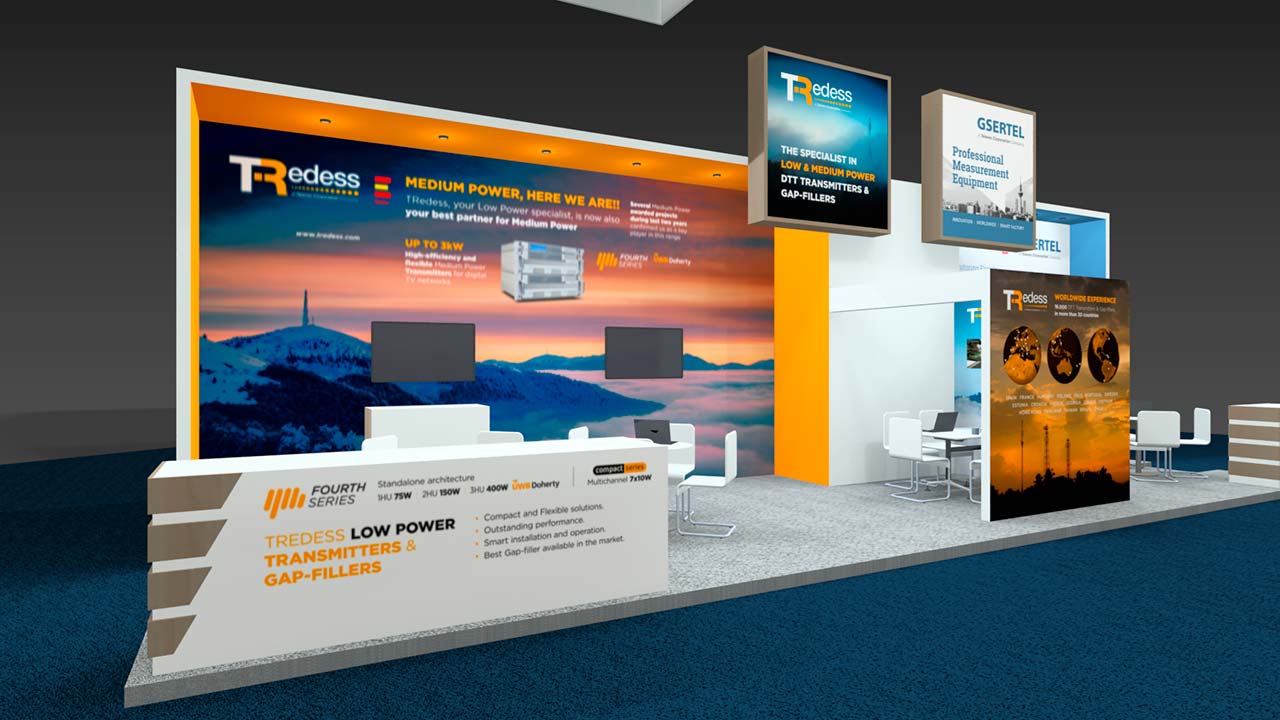 Texto:
Please come to visit TRedess at IBC 2017, at RAI Amsterdam. We will be located in Hall 8 at Booth 8.D24, where you will be able to see and experience live demos of the key features of TRedess FOURTH SERIES and COMPACT SERIES.
TRedess arrives at IBC 2017 with a bigger display than ever, showing a full range of Low and Medium power system solutions:
FOURTH SERIES MEDIUM POWER: Flexible and high efficiency Wideband Doherty solutions up to 3KW.
FOURTH SERIES LOW POWER:  Very Compact and high performance solutions up to 400W.
COMPACT SERIES: Multichannel low power solutions up to 10W.
BEST GAP FILLER PERFORMANCE IN THE MARKET: Outstanding Echo Cancellation performance
We will also count at the booth with LIVE DEMOS of our low power Transmitters and Gap Fillers as well as a fully integrated rack with a Dual Drive solution of 1KW, showing the key reasons of our very successful entrance into the medium Power range.
TRedess has installed more than 16.000 transmitters in more than 30 countries with referenced DTT projects in Spain, France, Sweden, Hungary Poland, Georgia, Morocco, Brazil, Vietnam, Thailand, Hong Kong, Taiwan…
Do not hesitate to contact us to book a meeting.
We look forward to seeing you at TRedess Booth 8.D24